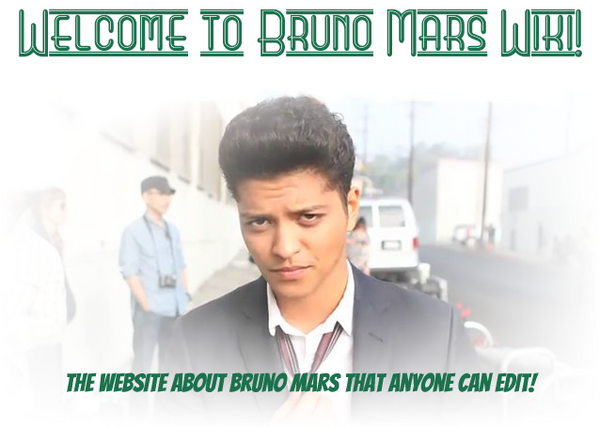 Bruno's Albums

Are you excited for the Moonshine Jungle Tour?


Create blog post
Looking at many user pages I have found that most people are on more than one wiki which is good but the more wiki's you are on the harder it is to contribute to all of these everyday, for example I …

Read more >

Here's my review of Bruno Mars: I think he is an awsome singer and has great songs. I have a new song idea for him. It'll be in my next blog post.

Read more >

If you love Bruno Mars and think you'd be a good admin, we're in need of an admin for this wiki! Being an admin is really fun and it's a great way to meet people who love the same stuff you love. C…

Read more >
See more >

Loading RSS data...
Ad blocker interference detected!
Wikia is a free-to-use site that makes money from advertising. We have a modified experience for viewers using ad blockers

Wikia is not accessible if you've made further modifications. Remove the custom ad blocker rule(s) and the page will load as expected.